David T's Camaro & Firebird

ATTENTION: MEDICAL HEALTH NOTICE


David & Gina suffer ADVERSE reactions to chemical perfumes and fragrances.
DO NOT ENTER the building if you use any of the following:
Deodorant, Fabric Softener, Scented Laundry Detergent, After Shave, Scented Body creams, Shampoos, Conditioners, Hairspray, Scented Soaps, Febreeze, Bug Sprays, Perfume
Please use your horn or phone (780) 454-3330 and we will come to you.
Thank-you for your cooperation and understanding.
For more information on the subject, education is available at:
FragranceFreeLiving.com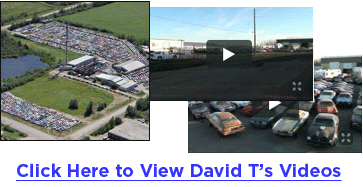 Parts, Sales, & Service
Welcome to David T's new website, we hope you enjoy our new look! Send us an email and tell us what you think! Please take your time and view our galleries for hundreds of cool photo's.
David T's has been in business for over 40 years. Over this time we have dismantled over 3,000 vehicles for parts use, which have generated us a huge inventory, hopefully being able to supply you the interior or exterior parts you need for your Camaros, Z28's, Firebirds, IROC's, Formulas, Berlinetta's, GTA's and Trans Am's. Don't forget we also sell lots of restored vehicles and project cars if you are looking for a fixer-upper. David T's only dismantles cars that cannot be fixed, because they are too rusty or have suffered too heavy of collision. At any given time at our location in Edmonton, Alberta, Canada, we have over 1,500 vehicles in stock.
Fragrance Free
For medical reasons we ask that NO scented perfumes, after-shave lotions, colognes, etc. be worn when stopping by David T's. View Fragrance Free Living for more information.
Car Inventory
Find the part you need from our Car Inventory of over 1,500 cars. For your convenience all of the cars are grouped into their appropriate year range:
Camaros

67 - 69 Camaros


70 - 73 Camaros


74 - 77 Camaros


78 - 81 Camaros


82 - 84 Camaros


85 - 86 Camaros


87 - 90 Camaros


91 - 92 Camaros


93 - 97 Camaros


98 - 02 Camaros

Firebirds

67 - 69 Firebirds


70 - 73 Firebirds


74 - 75 Firebirds


76 Firebirds


77 - 78 Firebirds


79 - 81 Firebirds


82 - 84 Firebirds


85 - 86 Firebirds


87 - 90 Firebirds


91 - 92 Firebirds


93 - 97 Firebirds


98 - 02 Firebirds

Camaro & Firebird V.I.P Membership
As part of our services, we've created the Camaro & Firebird V.I.P. This V.I.P provides discounts and special merchandise offers to our valued customers. Click Here for More Info. Below is the pictures of the designs on our t-shirts:

Chevy & Pontiac Hats Available
Either hat available in black or beige:

NEW PARTS
We stock your restoration needs; rust and collision, repair body panels, weather stripping, carpets and interior, upholstery, decals, bird and stripe kits, grills & emblems and much more. Just Ask

David T's Auto Center
10611 - 201 Street
Edmonton, AB T5S 1Y8

Phone: (780) 454-3330
Fax: (780) 454-3877

Email:
davidts@telusplanet.net

> Customers Cars
> Contact Us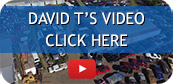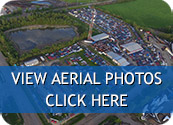 Hours of Operation
Tues. to Fri. 9:00am - 6:00pm
Sat 10:00am - 4:00pm

We Sell New Parts Too!
For your restoration needs,
we have a large inventory. Just Ask!

Join our Mailing List
Receive our Newsletter, period updates, specials, and more.


TESTIMONY
"I would just like to send a quick e-mail about your site... after various forms of advertising my beloved '97 TransAm, I placed an ad on David T's site... another Camaro / Firebird enthusiast saw the ad and the car is now sold. I would recommend this site to anyone looking to sell their car, you get a targeted audience and a great deal! Thanks!"

Kim
Satisfied Customer
Job Opportunities
This is your opportunity to work on Camaro's and Firebirds the position available is an experienced person to remove and or install used body parts tools not necessary we can supply the person must not use any Toxic Synthetic Fragrance products and must be a none Smoker please contact David.

E-mail to davidts@telusplanet.net
or fax to (780) 454-3877.