Customer Cars for Sale

IMPORTANT NOTICE


We will be CLOSED from August 31st - Thursday to October 2nd - Monday.
Business will resume on October 3rd - Tuesday.

ATTENTION: MEDICAL HEALTH NOTICE


David & Gina suffer ADVERSE reactions to chemical perfumes and fragrances.
DO NOT ENTER the building if you use any of the following:
Deodorant, Fabric Softener, Scented Laundry Detergent, After Shave, Scented Body creams, Shampoos, Conditioners, Hairspray, Scented Soaps, Febreeze, Bug Sprays, Perfume
Please use your horn or phone (780) 454-3330 and we will come to you.
Thank-you for your cooperation and understanding.
For more information on the subject, education is available at:
FragranceFreeLiving.com
You Are Here: Home > Gallery Car Inventory > Customer Cars for Sale
Showing 1 - 25 of 67 Cars Next Page >

104,034 K, MATCHING NUMBER 455CI, 4 SPEED MANUAL WITH HURST SHIFTER, 455 WX STAMP, CODE BLOCK CASTING 455, DATE CAST K035. BORG-WARNER SUPER T10, 10 BOLT DIFFERENTIAL FACTORY A/C (NO COMPRESSOR). HAS FRONT FASCIA FROM 1977 TRANS AM. ASKING PRICE: $30,000 IF INTERESTED PLEASE CONTACT: KELLY @ 306-222-9355 or Email: ckoleksyn@gmail.com


1994 Camaro Z28 LT1 383 6 speed Coupe

11 Photos Available
SOLD!

LT1 383 engine 500 HP. Tremec 6 speed manual, McLeod clutch. Heavy duty rear end. Hotchkis TVS, SSB brakes. Two layer Dynamat sound deadening. Adjustable shocks, upgraded fuel delivery. Magna flow exhaust. Power steering, power brakes, air conditioning, cruise control, decent stereo with sub-woofer - cover provided, very clean and well built car. Price: $18,000. Please contact Dale @ 403-350-4109 or email: daleseib@outlook.com


Tilt Steering wheel, rear window defrost. I am the 3rd owner, all original. Has extra parts for car: clutch headlights, rad hoses, 1 case of DELCO oil filters and 2 rally rims - (see attached pictures). mileage: 89,000 km's. Price: $33,000 - firm. If interested, please contact Don @ 403-877-4146 or email: don.parr17@gmail.com


1982 Trans Am Firebird 305 Auto T-Top

10 Photos Available
SOLD!

ORIGINAL WHEELS AND CAPS, MINT CONDITION. THIS IS THE MODEL THAT THE KITT NIGHT RIDER WAS BASED ON. ASKING PRICE: $35,600 CONTACT NAME: VICTOR @ 780-699-3138 / Email: noreenstoski@hotmail.com


1980 Z28 Turbo 400 383 Stroker

8 Photos Available
SOLD!

1980 Camaro Z28, 2nd owner car, original owner bought this car way back 1983 with original 65,000 km's. Has 383 stroker-405 HP built 5,000 km's ago by Campbell Brothers with engine build sheets and Dyno. Turbo 400 transmission, semi automatic transmission, posi rear diff, T-Top, tilt steering, power windows, dual mirrors, buckets, console, fully gauged, frame connectors, traction bars, new stereo speakers, center line racing wheels, body and interior is all original, 1 paint and OEM stripe kit done 10 years ago, original black with grey stripes, original spare tire and accessories, all body sticker still on underside of body parts, never winter driven, no rust, stored in heated shop for car lifetime. Mint condition. Asking Price: $36,000 / OBO Contact name: Ray Pearson Phone: 780-618-8300 email: raypearson6@gmail.com


1979 RS CAMARO, SURVIVOR, 85,000 KM, ALBERTA CAR, 350 AUTOMATIC, TRANSMISSION OVERHAULED, NEW RADIATOR, GAS TANK, BATTERY, MASTER CYLINDER, SEALS and TIRES, BLACK OVER SILVER, AIR, TILT, CRUSIE CTRL., AM /8 TRACK CASSETTE. MUST SELL, CONSIDER TRADES. PRICE: $14,500 OBO. CONTACT NAME: JOHN at 780-907-3544 or Email: jzub@shaw.ca


1981 Z28 street strip Camaro, 350 small block bored out .030, Aluminum racing heads, Thumper cam, quick fuel carburetor Edelbrock high rise manifold. MSD ignition, a dual core radiator and other performance mods. It has a Turbo 350 racing transmission with B + M shifter, new fuel tank, sending unit and fuel lines. 373 posi rear end with line lock, traction bars, racing suspension and beefed up drive shaft for racing. Mickey Thompson P275/60R15 ET street rear tire and Mickey Thompson sportsman front tires. New head liner, carpet with sound damping. Pro car racing seats and the back seat has new foam and upholstered to match the front seats. New front and rear seat belts. T-Top style with new window and T-Top seals. The price DOES INCLUDE all the extra parts that I have for the car including the original front seats. Extra KM. unknown. Asking Price $14,000 Contact Tim at tim.keer@gmail.com


1989 Firebird Formula 305 TPI Auto

17 Photos Available
SOLD!

This is a one owner car, bought new in 1989, 2 door hatchback, T-Top, 305 T.P.I Auto, 182,500 km's, well maintained and in very good condition. Price: $2,000 Please contact Ken at 226-208-6722 or email: drkc65@gmail.com


173,000 km's, WS6 PACKAGE, LEATHER, T-TOP, LOADED EXCEPT POWER SEATS, ORIGINAL MINT RUST FREE, VANCOUVER CAR, NO ACCIDENTS, ASKING PRICE: $15,000 CALL STEVE @ 604-864-1426 or EMAIL: ready163@shaw.ca


11 Photos Available
SOLD!

RESTORED TO ORIGINAL DOWN TO THE PAINT COLOR WITH SOME UPGRADES. 5000 km's SINCE RESTORATION, NUMBER MATCHING, INCLUDED WITH CAR IS THE ORIGINAL BILL OF SALE FROM CALGARY MOTORS, STAMPED WARRANTY PLATE, OWNERS MANAUL, SERVICE MANUAL. I HAVE THE RECEIPTS FOR THE RESTORATION. ORIGINAL 350 ENGINE FRESHLY REBUILT, 2 BARREL CARBURETOR, 2 SPEED SUPER TURBINE 300 AUTO TRANS., ORIGINAL DIFFERENTIAL WITH A 3.08 GRABER POSI INSTALLED. P/BRAKES, P/STEERING, B AND D FRONT DISC BRAKE KIT INSTALLED COMPLETE WITH BOOSTER AND MASTER, REBUILT PS PUMP INSTALLED - STILL HAVE ORIGINAL DRUM BRAKES BOXED UP. ALL SUSPENSION AND STEERING BOX. UPGRADED ORIGINAL RAD WITH A TRIPLE CORE, DIMPLED TUBE, NEW HEATER BLOWER MOTOR, WIPER MOTOR, ALTENATOR, PERTRONIX DISTRIBUTOR UPDATE KIT AND NEW COIL, 2 1/2 INCH MAGNAFLOW STAINLESS DUAL EXHAUST, CUSTOM AUTO SOUND RADIO, INTERIOR 70% ORIGINAL, DOOR PANELS SHOW SOME WEAR, FRONT SEAT FOAM REPLACED, NEW CARPET WITH PREMIUM INSULATION, NEW HEADINER AND DASH PAD. ORIGINAL SPACE SAVER SPARE TIRE, AIR CANISTER AND JACK. ASKING PRICE $39,000 CAD OR APPROXIMATELY $29,700 USA. CALL WADE @ 780-914-5042


1999 Pontiac Firebird Trans Am

Purchased in January 1999, drove it right out of the showroom, owned and stored as a collector -- mature ownership, lady driven, never seen snow and very little rain, no accidents. V/8 5.7L engine, dual exhaust 4 speed automatic transmission with lock on first, traction control and anti lock brake system. Power windows, locks, seats and mirrors, rear defrost and convertible T-Top, tilt cruise, AM/FM stereo with CD player, gray leather interior. New 18 inch TSW rims with high performance. New copper tires that never seen the highway, ($3,750 dollar value), 16 inch factory alloy rims included. This car has been -- my baby -- it has been babied for over 20 years -- regular oil changes, tune ups, under carriage protection and detailing a minimum of a once a year.. I am only selling because I lost my right leg two years ago and find it too hard to get in and out of the carriage. This car will only appreciate in value of the years and is an excellent investment. Asking Price: $19,999 Contact name: Angela or Angie @ 780-929-2661 or 780-720-0510 and email: Angieem@telus.net


1997 Chevy Camaro SS Convertible

6 speed, all GM options, 14,000 miles, show room c/w all documentation service manuals, car cover, extra floor mats. 1 of 139 Built. Asking price: $27,500 If interested please contact GREG at cybercad@shaw.ca or @ 587-777-3441


1981 Z28 Camaro, T-Top, Air induction, 350 CI, 350 HP, 4SP Man Borg Warner, ST10 trans, Hurst Shifter, 3.23 Posi Diff. Beautiful Metallic Dark Blue paint. Drivetrain-rebuilt, Chassis rebuilt, Excellent Glass, Interior Seat Coverings, Carpet dash, headliner, package tray - New condition, Door panels, Bucket back - Good condition, Tires - 90%. Asking: $19,999. Call KEVIN @ 306-864-7609. email: hovdebo@icloud.com


1994 Pontiac Trans Am 6 Speed Manual

This is a rare 25th anniversary trans am, 6 speed manual, T-Top that has not been modified except for the cassette stereo which was changed out. 2000 models were produced in 1994 and of those, only 112 were T-Top 6 speed manuals (44 sold in Canada). This car runs great and is in very good condition. And the really smart collectors will seek out a 25th anniversary coupe with a 6 speed manual transmission - only 128 of these were produced. Asking Price $16,900 Please contact Brady Daniels @ 250-316-0335 and email: zorro7613@yahoo.com


12 Photos Available
SOLD!

68,000 km's, T-Top, RWD, 350 Posi Rear End, 4 Speed, Manual Transmission, AC, Power Brake, Power Windows, Power Locks, Power Antenna, Rear Window Defogger, Variable Speed Wipers, Very Clean, No Rust, New Rear Tires, Has only minor paint chips. It has 2012 new engine. Includes vanity plate (1979 Z28) and new decals. Asking Price $15,500 or OBO. Please contact John @ 1(403) 200-9311 or email: arkandspark@gmail.com


9 Photos Available
SOLD!

1980 Z28 ZZ4 350, Dean Norton 5 speed transmission, sub frame connectors, MSD ignition, white leather interior. Approximately 98,000 km's on motor and tranny, 10 bolts posi. New reduction starter. New DYNO max exhaust from headers back. Professionally rebuilt rear suspension. New American Racing rims and tires. Well maintained. Asking price: $14,000. Please contact Patrick @ (403) 848-1219 or email: tap.it.cool@outlook.com


12 Photos Available
SOLD!

STARTED AS BASED MODEL 350 2 BARREL, FRAME-UP RESTORATION, ORIGINAL MOTOR REBUILT TO 350 HP, FUEL INJECTION, 4 WHEEL DISC BRAKES, WILWOOD BRAKES, CUSTOM EXHAUST SYSTEM WITH CODED HEADERS, POSI TRUCK REAR-END, SWAY BAR, STUD GIRDLE, TURBO 350 TRANSMISSION WITH SHIFT KIT, 16 INCH IROC WHEELS, TOO MUCH TO LIST, SPENT OVER $65,000 APPRAISED AT $50,000 AND SELLING IT FOR $30,000 PLEASE CONTACT KEN ANDONY@ 604-690-0769


1979 10th Anniversary Trans Am

7 Photos Available
SOLD!

44,650 Miles, Beautiful condition, Drive as good as it looks. New Carpet. The undercarriage is very clean and no rust. Price $35,000 For more information please contact: Muriel or Rick @ 1-604-531-5045 or email: frwilkinson@telus.net


10 Photos Available
SOLD!

Motor is not original, Has new suspension, Tubular control arms, Drive as good as it looks, Upgraded PMD seats from 1982 Trans Am, Custom Hurst Shifter. This car was appraised for $49,000 and it is OPEN to Offer. For more Information please contact: Kerry @ 780-473-1672 or email: ldolson2@telus.net


9 Photos Available
SOLD!

3rd owner, bought in 2006 and appraised at $30,000 rated as number 2 condition. Over the following 10 years, I put a 425 Horse Motor mated to a 700 R4 Transmission with an electronic overdrive and new 3.55 posi rear end. Also new brakes front disc and rear drums steering and gas tank. $5,000 custom stereo. Over $35,000 in receipts in the last 10 years. Mileages is less than 16,000 miles. Asking $30,000. For more information please don't hesitate to contact: DAVID G. @ Phone: 1-250-864-6713 or email: daveguistini@yahoo.ca


I am the 2nd owner and I have had the car for 23 years. The car has never been in an accident and there is no rust, no bondo. The body was stripped to bare metal and repainted marina blue in 2008. The engine is a 1990 LT1 block with Edelbrock aluminum heads, Edelbrock manifold and carburetor. The ignition, wires, distributor and coil are all MSD. The pulleys are all by March, the headers are made by Headman, ceramic coated. The scatter shield is made by Lakewood. the transmission is a Muncie M22. Hurst shifter and line lock. The wheels are Weld Pro Star and tires are BF Goodrich. The interior has been completely redone. This car is completely refinished and does't need a thing but a good home and someone that enjoys driving a muscle car. I want $25,000 firm. I can be contacted at 1-250-541-1075 or by email: bill.ray@telus.net


1999 Firebird Convertible 3.8 Auto

Blow out sale --- Price $9,500 For more information please contact: JOHN @ 780-838-9928


10 Photos Available
SOLD!

Older resto, done in 2003 with all GM panel, very clean and unaltered. Options: 400 V8 Ram Air III, 4 speed M21 with hurst shifter, 390 posi rear end, power steering,Power disc brakes, power top, deluxe interior, rally gauges and tach, rally II wheels, air conditioning - (not hook up). Soft ray glass, buckets and console, left hand remote mirror, power trunk, power antenna. Color: (Gold Champagne). All in a good working order. Get In and Drive anywhere, sure I have missed a few things. Asking Price: $42,000 / OBO, contact Jim at (780) 457-1119.


1991 Firebird Formula 305 Auto

1991 Firebird Formula, Rare Car, Engine size: 5.0 TPI, Transmission: Auto, 16 inch Wheels WS6 Performance Suspension, T-Top, 212,000 km's, Power window and doors, A/C, New stereo, Protected with anti theft system. Never winter driven. Asking Price: $10,500, Please contact Adelle @ 250-503-1153 or email: s_adelle@hotmail.com


2002 Trans Am Collector Edition

Beautiful Trans AM WS6 Collector Edition. Original owner, never driven in winter, non smoking, stored in heated garage with cover, Black leather interior, T-Top, Has 325 horse power, 6 speed, 5.7 Liter, V8. Only 17,000 km's. Asking price $31,500 / OBO, Contact JOHN at 1 (403) 560-2837.


Showing 1 - 25 of 67 Cars Next Page >

David T's Auto Center
10611 - 201 Street
Edmonton, AB T5S 1Y8

Phone: (780) 454-3330
Fax: (780) 454-3877

Email:
davidts@telusplanet.net

> Customers Cars
> Contact Us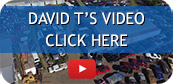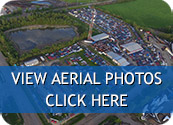 Hours of Operation
Tues. to Fri. 9:00am - 6:00pm
Sat 10:00am - 4:00pm

We Sell New Parts Too!
For your restoration needs,
we have a large inventory. Just Ask!

Join our Mailing List
Receive our Newsletter, period updates, specials, and more.


TESTIMONY
"I would just like to send a quick e-mail about your site... after various forms of advertising my beloved '97 TransAm, I placed an ad on David T's site... another Camaro / Firebird enthusiast saw the ad and the car is now sold. I would recommend this site to anyone looking to sell their car, you get a targeted audience and a great deal! Thanks!"

Kim
Satisfied Customer
Job Opportunities
This is your opportunity to work on Camaro's and Firebirds the position available is an experienced person to remove and or install used body parts tools not necessary we can supply the person must not use any Toxic Synthetic Fragrance products and must be a none Smoker please contact David.

E-mail to davidts@telusplanet.net
or fax to (780) 454-3877.