Cars for Sale

IMPORTANT NOTICE


We will be closed from September 19 to 27. Some appointments may be possible. Call or email us.

ATTENTION: MEDICAL HEALTH NOTICE


David & Gina suffer ADVERSE reactions to chemical perfumes and fragrances.
DO NOT ENTER the building if you use any of the following:
Deodorant, Fabric Softener, Scented Laundry Detergent, After Shave, Scented Body creams, Shampoos, Conditioners, Hairspray, Scented Soaps, Febreeze, Bug Sprays, Perfume
Please use your horn or phone (780) 454-3330 and we will come to you.
Thank-you for your cooperation and understanding.
For more information on the subject, education is available at:
FragranceFreeLiving.com
You Are Here: Home > Gallery Car Inventory > Cars for Sale
Showing 1 - 50 of 50 Cars

1980 Trans Am 4 Door Limousine T-Top

Very unique, Custom made 24 years ago, If you want to build one today it would be over $150,000, We had just finished re conditioning and upgrading better than it ever was, Too many items to list must be seen to be appreciated. If you want the ideal family sports car that your wife would be happy with so you can carry around the kids, This is the car for you, It is hard to understand how much attention this car brings until you drive it to experience it. We have two of them now willing to part with this one.


Stock #: 1997

2002 SS Camaro LS1 Ram Air 6 spd.

New Tires, Factory 17 inch Wheels, Custom Exhaust, Original SS Ram Air Option.


Stock #: 1409

1999 Camaro SS Ram Air LS1 6spd.

LS1 6 speed, Full load with leather interior and T-tops. Car has been modified with approx. $25,000 dollars in upgrades, 12 bolt Mosher, 4.11 rear end, solid trailing arms, heavy duty rear sway bar, tubular torque tube, relocated torque bar bracket, safety loop for drive shaft, frame connectors, 6 position adjustable rear shocks and front struts, headers with high flow exhaust system, new upgraded 6 speed transmission, heavy duty clutch pressure plate assembly, bolt in roll bar with swing out side bars, ported heads upgraded cam shaft, S.L.P. air box and filter, N.O.S. system plumbed into air box,. Many more extras.


Stock #: 1493

1992 Trans Am GTA 350 TPI Auto

ALL ORIGINAL, BEAUTIFUL EMERALD WITH GOLD EMBLEMS. 274 TOTAL MADE AND ONLY 48 SOLD IN CANADA.


Stock #: 0900

1979 Z28 Race Car Street or Strip

This is David T's personal semi retired race car, has been modified. The roof has been choped, lowered 2 inches. Rear window from 1970-74 installed, equipped with roll bar, race seats and belt, 406 long rod,small block chevy approximately 480 HP. Close ratio super T10 cast iron case, heavy duty clutch and pressure plate steel fly wheel. Large drive shaft, heavy duty yokes, 456 gears with spool, strange axles, factory GM 12 bolt differential. Custom built frame connectors and traction bars, centerline race wheels with M/T streets drag radials, car runs on pump gas, does 11.73 in the quarter mile, ready street or strip. 1,500 km's since it was built


Stock #: 0908

2002 Camaro SS LS1 Ram Air 6 speed

Custom Exhaust Trailing Arms, Pan Hard Bar, SLP Air Box, New Tires and Custom Sound System.


Stock #: 1950

Looks good in pictures but upon close inspection, it requires a paint job due to some peeling on edges, original white color, it was painted pink then re painted again in white, can see some signs of pink where paint is peeling. Body is very solid so very worthy of a new paint job.


Stock #: 1611

Fully Loaded, Leather Interior and Special Ground Effects Package, Original Equipment option for V6 Model only, New Tires.


Stock #: 1571

1992 Firebird Formula T.P.I Auto

16 inch wheels, custom stereo, strut tower brace and air intake, New exhaust system.


Stock #: 1793

1988 IROC Convertible TPI Auto

Original black IROC, All options except leather interior, New Convertible Top and Factory 16 inch wheels.


Stock #: 1533

14 Photos Available
SOLD!

Leather Interior, Custom Upgraded, 17 inch Chrome Wheels, A/C Tilt Steering, Cruise Control, P/W, P/L, P/H,


Stock #: 1940

Factory chrome wheels, custom exhaust system,


Stock #: 1797

1991 Z28 5 speed TPI Convertible

13 Photos Available
SOLD!

Fully Loaded with Leather Interior, Drives as Good as it looks. One of the nicest looking convertible made due to the way the top folds down out of site. No auxiliary boots or covers needed to hide the cage when the top is down.


Stock #: 1931

2002 Trans AM LS1 Ram Air Auto

11 Photos Available
SOLD!

5.7 LS1 Automatic, Fully load, T-Top, Leather Interior, 17inch wheels, Original WS6 Ram Air option.


Stock #: 1657

20 Photos Available
SOLD!

NEW GM ALUMINUM HEAD, CRATE MOTOR AND OVERDRIVE TRANSMISSION, 3.42 POSI AND CUSTOM EXHAUST, SUBFRAME CONNECTORS, DELUXE INTERIOR, SOLID RUST FREE BODY, NEW PAINT AND COWL INDUCTION HOOD.


Stock #: 1862

16 Photos Available
SOLD!

This Trans AM has lots of performance modifications. Engine rebuilt less than 2000 miles. Motor is balanced with forged aluminum, dome pistons, large valve, ported heads, performance cam shaft ( hydraulic). RPM intake manifold 850 Holley double pump carburetor, headers, high flow exhaust, borge warner, super T10, 4speed with Ram 4 vertigate, inline shifter, reverse seperate lever, center force dual friction, clutch and pressure plate, package, posi track rear end with 410 gears, car runs on pump gas, no additive necessary, runs low 12's in the quarter mile. Car has never been winter driven. Formula hood modified with custom air grabber shaker scoop facing winshield for cowl induction. Auxillary flares rear mounted on wheel wells. Factory W.S.6. 8 inch aluminum turbine wheels.


Stock #: 1652

1998 Pontiac Formula LS1 6spd Super Charger

18 Photos Available
SOLD!


Stock #: 1860

10 Photos Available
SOLD!

All original, except for re painted ice blue, it was original silver.


Stock #: 1989

1998 Trans AM LS1 Ram Air 6spd.

All Original, Fully Loaded with Leather Interior, Factory high polished light weight 17 inch wheels. Exterior paint has some fading, could use a power polish


Stock #: 0907

All original, Fully loaded except leather interior, Custom center line high polished aluminum 16 inch wheels,


Stock #: 1277

1970 Formula Firebird 400 with H/D 3 speed standard

Stock #: 0651

9 Photos Available
SOLD!


Stock #: 1935

1982 Recaro Trans AM Cross Fire

15 Photos Available
SOLD!

New Paint, Fully Loaded, Black center Hub caps available not shown in pictures, All original very rare, one of the best and most expensive model available in 1982 considered a collector car.


Stock #: 1518

1992 Z28 25th Anniversary 305 Auto T-Top

18 Photos Available
SOLD!

68,000 km's, VERY RARE, LOW PRODUCTION, FULLY LOADED, EVEN HAS A FACTORY CD and REAR WINDOW LOUVER, COMES WITH ORIGINAL WHEELS and TIRES. AT THIS TIME IT HAS CUSTOM 18 INCH, BLACK TURBINE ALUMINUM WHEELS WITH NEW TIRES ON IT FOR SHOW and IF WANTED AN EXTRA $2000. HAS CUSTOM MUFFLER and TAIL PIPES.


Stock #: 1425

1987 Iroc 350 Auto High Performance

22 Photos Available
SOLD!

Has new fresh rebuilt 350 auto with N.O.S edelbrock aluminum heads, roller rockers, solid lift cam shaft, hooker competition headers, large 3 inch custom exhaust, 420 HP frame connectors, roll bar heavy duty custom differential, 373 posi, adjustable track bars, global west, torque tube package, fiber glass hood, plastic T-Tops, race seats and shifter, center line racing wheels, very solid body no rust, could use a paint job.


Stock #: 0903

1980 Trans Am 400 Auto 1973 Front

13 Photos Available
SOLD!

Has 1973 front end, formula hood and factory fiber glass, Rebuilt Pontiac 400 Automatic, WS6 suspension, 4 wheel disc brakes, fully loaded and new paint.


Stock #: 1303

36 Photos Available
SOLD!


Stock #: 2092

1994 Camaro Convertible 3.4 L Auto

Stock #: 1527

12 Photos Available
SOLD!

Original number matching motor, has been rebuilt in the past with less than 2500 km's. The car has been off the road for over 20 years. The roof and passenger side rocker panel needs rust repair. The pictures are old and the condition is now worse from sitting outside. Has custom exhaust with headers, factory aluminum wheel option, deluxe interior, A/C, P/W, P/L, posi track rear end, new leaf springs. A good investment for the future and a nice driver for now. (LAY-A-WAY PLAN) is AVAILABLE


Stock #: 0888

24 Photos Available
SOLD!

Original motor, rebuilt, it was originally 2 barrel, changed to a 4 barrel. New custom dual exhaust, rear leaf spring. Requires restoration, exterior body panels, mainly rear quarters and tail pan, some repair need on front of rear torque boxes. Interior shows well, all original buckets and console.


Stock #: 1824

9 Photos Available
SOLD!

All original except for custom wheels, Front black smooth grills and special appearance package and factory air induction system


Stock #: 0889

15 Photos Available
SOLD!

All original, Rare gold color with Tan Interior Deluxe PMD seat package. Very important when building a knight rider kit car


Stock #: 1958

1983 Trans Am V8 H.O 5 speed T-Top

16 Photos Available
SOLD!

This year Pontiac did the best they could to make it perform and handle equipped with H/O motor 3.73 rear end with disk brake, Large front and rear sway bars. Air induction hood auxiliary coolant fan for fuel line, Aluminum intake manifold, Computer control, distributor and carburetor. When driving the vehicle if you did not know better you would think it was a 350.


Stock #: 1946

1989 IROC 350 Auto Tune Port Injection

12 Photos Available
SOLD!

All original, Fully loaded except leather interior, First year with larger rear disk brakes, Fun car to drive.


Stock #: 1914

10 Photos Available
SOLD!


Stock #: 1881

1999 Pontiac Firebird V6 5spd.

11 Photos Available
SOLD!

T-Tops, 3.8 5 speed, 4 wheel disc brake, ram air hood, TA aero wing rear spoiler and 16 inch chrome wheels.


Stock #: 1988

9 Photos Available
SOLD!


Stock #: 1359

12 Photos Available
SOLD!

Very solid body, No perforated rust, Original white in color, At this time the exterior and interior is black and it was originally blue. Rear right quarter panel has damaged paint only due to the tire blow out. New brakes, suspension and steering components


Stock #: 2012

1982 Indianapolis 500 Pace Car Z28 Cross Fire Injection

25 Photos Available
SOLD!


Stock #: 2079

43 Photos Available
SOLD!

PULSE DELAY WIPER


Stock #: 1404

1981 Trans Am 400 Auto WS6 Convertible

Stock #: 1360
Stock #: 2021

1992 Firebird V8 Auto Convertible

Has suspension upgrades, Large front and rear sway bars, New steering components, Runs and drives good


Stock #: 1259

23 Photos Available
SOLD!


Stock #: 2042

1989 Chevy Camaro IROC 350 Auto T-Top

Stock #: 0896
Stock #: 2081
Stock #: 1905

Does not have miles, New Transmission from GM, Custom Wheels, SS Hoods and Leather Interior.


Stock #: 1941

Original 350 automatic


Stock #: 1291

11 Photos Available
SOLD!

Power windows, power locks, air conditioning, Interior shows well and smoked free inside the car.


Stock #: 1295

Showing 1 - 50 of 50 Cars

David T's Auto Center
10611 - 201 Street
Edmonton, AB T5S 1Y8

Phone: (780) 454-3330
Fax: (780) 454-3877

Email:
davidts@telusplanet.net

> Customers Cars
> Contact Us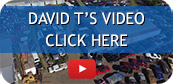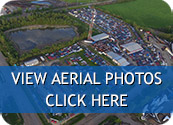 Hours of Operation
Tues. to Fri. 9:00am - 6:00pm
Sat 10:00am - 4:00pm

We Sell New Parts Too!
For your restoration needs,
we have a large inventory. Just Ask!

Join our Mailing List
Receive our Newsletter, period updates, specials, and more.


TESTIMONY
"I would just like to send a quick e-mail about your site... after various forms of advertising my beloved '97 TransAm, I placed an ad on David T's site... another Camaro / Firebird enthusiast saw the ad and the car is now sold. I would recommend this site to anyone looking to sell their car, you get a targeted audience and a great deal! Thanks!"

Kim
Satisfied Customer
Job Opportunities
This is your opportunity to work on Camaro and Firebirds.
Position available now is a combined Auto Body man / Mechanic to assemble cars. Person must be fragrance free, non-smoker with no alcohol and drug problems. Tools not necessary. Person must be reliable and a hardworker.
E-mail to davidts@telusplanet.net
or fax to (780) 454-3877.