91 - 92 Camaros

IMPORTANT NOTICE


We will be CLOSED from August 31st - Thursday to October 2nd - Monday.
Business will resume on October 3rd - Tuesday.

ATTENTION: MEDICAL HEALTH NOTICE


David & Gina suffer ADVERSE reactions to chemical perfumes and fragrances.
DO NOT ENTER the building if you use any of the following:
Deodorant, Fabric Softener, Scented Laundry Detergent, After Shave, Scented Body creams, Shampoos, Conditioners, Hairspray, Scented Soaps, Febreeze, Bug Sprays, Perfume
Please use your horn or phone (780) 454-3330 and we will come to you.
Thank-you for your cooperation and understanding.
For more information on the subject, education is available at:
FragranceFreeLiving.com
You Are Here: Home > Camaro Car Inventory > 91 - 92 Camaros
Showing 1 - 19 of 19 Cars

1991 Z28 Convertible 4spd. Auto

147,000 km's, Looks good in pictures but upon close inspection, it requires a paint job due to some peeling on edges, original white color, it was painted pink then repainted again in white, can see signs of pink where paint is peeling. Body is very solid so very worthy of a new paint job. It needs a fuel pump.


Stock #: 1611
Stock #: 1301

1991 Z28 T.P.I 5 speed Covertible

Stock #: 2095
Stock #: 1866
Stock #: 1626
Stock #: 1743
Stock #: 1773

It is RS Camaro, 25th Anniversary


Stock #: 1751
Stock #: 1064

1992 Camaro RS 25th Anniversary 305 Auto

Stock #: 2122
Stock #: 1105
Stock #: 1395
Stock #: 1803
Stock #: 2044

12 Photos Available
Car Has Been Dismantled for Parts. The Parts are Now in Inventory For Sale!


Stock #: 0927

36 Photos Available
SOLD!


Stock #: 1500

1991 Z28 Convertible 5 speed TPI

14 Photos Available
SOLD!

132,000 km's, Fully Loaded with Leather Interior, Drives as good as it looks, One of the nicest looking convertible made due to the way the top folds down out of site. No auxiliary boots or covers needed to hide the cage when the top is down.


Stock #: 1931

1992 Z28 25th Anniversary 305 Auto T-Top

19 Photos Available
SOLD!

68,000 km's, VERY RARE, LOW PRODUCTION, FULLY LOADED, EVEN HAS A FACTORY CD PLAYER and REAR WINDOW LOUVER, COMES WITH ORIGINAL WHEELS and NEW TIRES, AT THIS TIME IT HAS CUSTOM 18 INCH, BLACK TURBINE ALUMINUM WHEELS WITH NEW TIRES ON IT FOR SHOW and IF WANTED AN EXTRA $2000. HAS CUSTOM MUFFLER and TAIL PIPES.


Stock #: 1425

10 Photos Available
SOLD!

Flood Damaged


Stock #: 1889

Showing 1 - 19 of 19 Cars

David T's Auto Center
10611 - 201 Street
Edmonton, AB T5S 1Y8

Phone: (780) 454-3330
Fax: (780) 454-3877

Email:
davidts@telusplanet.net

> Customers Cars
> Contact Us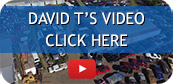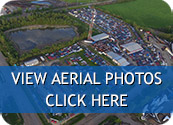 Hours of Operation
Tues. to Fri. 9:00am - 6:00pm
Sat 10:00am - 4:00pm

We Sell New Parts Too!
For your restoration needs,
we have a large inventory. Just Ask!

Join our Mailing List
Receive our Newsletter, period updates, specials, and more.


TESTIMONY
"I would just like to send a quick e-mail about your site... after various forms of advertising my beloved '97 TransAm, I placed an ad on David T's site... another Camaro / Firebird enthusiast saw the ad and the car is now sold. I would recommend this site to anyone looking to sell their car, you get a targeted audience and a great deal! Thanks!"

Kim
Satisfied Customer
Job Opportunities
This is your opportunity to work on Camaro's and Firebirds the position available is an experienced person to remove and or install used body parts tools not necessary we can supply the person must not use any Toxic Synthetic Fragrance products and must be a none Smoker please contact David.

E-mail to davidts@telusplanet.net
or fax to (780) 454-3877.