76 Firebirds

IMPORTANT NOTICE


We will be CLOSED from August 31st - Thursday to October 2nd - Monday.
Business will resume on October 3rd - Tuesday.

ATTENTION: MEDICAL HEALTH NOTICE


David & Gina suffer ADVERSE reactions to chemical perfumes and fragrances.
DO NOT ENTER the building if you use any of the following:
Deodorant, Fabric Softener, Scented Laundry Detergent, After Shave, Scented Body creams, Shampoos, Conditioners, Hairspray, Scented Soaps, Febreeze, Bug Sprays, Perfume
Please use your horn or phone (780) 454-3330 and we will come to you.
Thank-you for your cooperation and understanding.
For more information on the subject, education is available at:
FragranceFreeLiving.com
You Are Here: Home > Firebird Car Inventory > 76 Firebirds
Showing 1 - 29 of 29 Cars

1976 Formula Firebird 400 4 speed

Stock #: 1621
Stock #: 0157
Stock #: 0154
Stock #: 0282

1976 Formula Firebird 350 Auto

Stock #: 1065

1976 Formula Firebird 400 Auto

Stock #: 0649
Stock #: 1677
Stock #: 0186
Stock #: 0153
Stock #: 0425
Stock #: 0251
Stock #: 0287
Stock #: 0296
Stock #: 0389
Stock #: 0337
Stock #: 2102
Stock #: 1876
Stock #: 2073
Stock #: 0390
Stock #: 0606
Stock #: 0500
Stock #: 1557

9 Photos Available
Car Has Been Dismantled for Parts. The Parts are Now in Inventory For Sale!


Stock #: 1564

1976 Formula Firebird 400 Auto

12 Photos Available
SOLD!


Stock #: 1328

47 Photos Available
SOLD!


Stock #: 1915

18 Photos Available
SOLD!

This Trans AM has lots of performance modifications. Engine rebuilt less than 2000 miles. Motor is balanced with forged aluminum, dome pistons, large valve, ported heads, performance cam shaft ( hydraulic). RPM intake manifold, 800 holley double pump carburetor equal bore, headers high flow exhaust, borge warner, super T10, 4 speed with ram 4 vertigate inline shifter, reverse seperate lever, center force dual friction, clutch and pressure plate packaged, posi track rear end with 410 gears, car runs on pump gas, no additive necessary, runs low 12's in the quarter miles. Car has never been winter driven. Factory GM formula hood modified with air grabber shaker scoop facing winshield for cowl induction. Auxillary flares rear mounted on wheel wells. Factory WS6 81/2 inch aluminum turbine wheels. 35,000 km's


Stock #: 1652

1976 Formula Firebird 400 Auto

15 Photos Available
SOLD!


Stock #: 1407

10 Photos Available
SOLD!


Stock #: 1405

1976 TRANS AM 400 4 speed stnd

21 Photos Available
SOLD!


Stock #: 1022

Showing 1 - 29 of 29 Cars

David T's Auto Center
10611 - 201 Street
Edmonton, AB T5S 1Y8

Phone: (780) 454-3330
Fax: (780) 454-3877

Email:
davidts@telusplanet.net

> Customers Cars
> Contact Us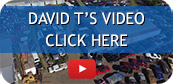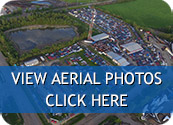 Hours of Operation
Tues. to Fri. 9:00am - 6:00pm
Sat 10:00am - 4:00pm

We Sell New Parts Too!
For your restoration needs,
we have a large inventory. Just Ask!

Join our Mailing List
Receive our Newsletter, period updates, specials, and more.


TESTIMONY
"I would just like to send a quick e-mail about your site... after various forms of advertising my beloved '97 TransAm, I placed an ad on David T's site... another Camaro / Firebird enthusiast saw the ad and the car is now sold. I would recommend this site to anyone looking to sell their car, you get a targeted audience and a great deal! Thanks!"

Kim
Satisfied Customer
Job Opportunities
This is your opportunity to work on Camaro's and Firebirds the position available is an experienced person to remove and or install used body parts tools not necessary we can supply the person must not use any Toxic Synthetic Fragrance products and must be a none Smoker please contact David.

E-mail to davidts@telusplanet.net
or fax to (780) 454-3877.