70 - 73 Camaros

ATTENTION: MEDICAL HEALTH NOTICE


David & Gina suffer ADVERSE reactions to chemical perfumes and fragrances.
DO NOT ENTER the building if you use any of the following:
Deodorant, Fabric Softener, Scened Laundry Detergent, After Shave, Scented Body creams, Shampoos, Conditioners, Hairspray, Scented Soaps, Febreeze, Bug Sprays, Perfume
Please use your horn or phone (780) 454-3330 and we will come to you.
Thank-you for your cooperation and understanding.
For more information on the subject, education is available at:
FragranceFreeLiving.com

IMPORTANT NOTICE


January and February - Business by appointment only, communication by email and phone.
You Are Here: Home > Camaro Car Inventory > 70 - 73 Camaros
Showing 1 - 16 of 16 Cars

Stock #: 0663
Stock #: 0665
Stock #: 0668
Stock #: 1158

1970-73 Camaro straight 6 auto

Stock #: 0669
Stock #: 1713
Stock #: 2090

11 Photos Available
SOLD!

Not original motor or tranny, has newer 350 motor, new camp shaft and heads, header and dual exhaust, lots of extras and has original 342 posi.


Stock #: 1883

4 Photos Available
SOLD!


Stock #: 1292

9 Photos Available
SOLD!


Stock #: 1809

30 Photos Available
SOLD!

ORIGINAL MOTOR REBUILT, IT WAS ORIGINALLY 2 BARREL, CHANGED TO 4 BARREL, NEW CUSTOM DUAL EXHAUST, REAR LEAF SPRING, REQUIRES RESTORATION, EXTERIOR BODY PANELS, MAINLY REAR QUARTERS AND TAIL PAN. SOME REPAIRS NEED ON FRONT OR REAR TORQUE BOXES, INTERIOR SHOWS WELL, ALL ORIGINAL BUCKETS AND CONSOLE.


Stock #: 1824

1970 Camaro Z28 Split Bumber RS 350 Auto

36 Photos Available
SOLD!

No Motor or Transmission, Original Yellow Car, Early in it's Life, Had Rear End Collision, Repaired with Back End of a Different Car. It was Blue. They made a Decision to do a Color Change including the interior. In my opinion to restore it yellow exterior with black stripes and black interior would make an amazing car. Still retaining all the original Z28 V.I.N numbers and body tag with a new custom drive line.


Stock #: 2058

11 Photos Available
SOLD!


Stock #: 0661

5 Photos Available
SOLD!


Stock #: 1327

7 Photos Available
SOLD!


Stock #: 1296

11 Photos Available
SOLD!


Stock #: 1703

Showing 1 - 16 of 16 Cars

David T's Auto Center
10611 - 201 Street
Edmonton, AB T5S 1Y8

Phone: (780) 454-3330
Fax: (780) 454-3877

Email:
davidts@telusplanet.net

> Customers Cars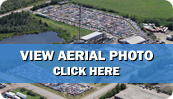 Hours of Operation
Tues. to Fri. 9:00am - 6:00pm
Sat 10:00am - 4:00pm

We Sell New Parts Too!
For your restoration needs,
we have a large inventory. Just Ask!

Join our Mailing List
Receive our Newsletter, period updates, specials, and more.


TESTIMONY
"I would just like to send a quick e-mail about your site... after various forms of advertising my beloved '97 TransAm, I placed an ad on David T's site... another Camaro / Firebird enthusiast saw the ad and the car is now sold. I would recommend this site to anyone looking to sell their car, you get a targeted audience and a great deal! Thanks!"

Kim
Satisfied Customer
Job Opportunities
This is your opportunity to work on Camaro and Firebirds.
Position available now is a Car Dismantler (mechanically inclined). Person must be reliable and a hardworker.
Successful applicant must be knowledgeable in car parts.
E-mail to davidts@telusplanet.net
or fax to (780) 454-3877.