Customer Cars

IMPORTANT NOTICE


We will be CLOSED from January 26th to March 2nd.
Business will resume on Tuesday, March 3rd.
Communication through email and / or voice mail message only.

ATTENTION: MEDICAL HEALTH NOTICE


David & Gina suffer ADVERSE reactions to chemical perfumes and fragrances.
DO NOT ENTER the building if you use any of the following:
Deodorant, Fabric Softener, Scented Laundry Detergent, After Shave, Scented Body creams, Shampoos, Conditioners, Hairspray, Scented Soaps, Febreeze, Bug Sprays, Perfume
Please use your horn or phone (780) 454-3330 and we will come to you.
Thank-you for your cooperation and understanding.
For more information on the subject, education is available at:
FragranceFreeLiving.com
You Are Here: Home > Gallery Car Inventory > Customer Cars
Showing 1 - 50 of 225 Cars Next Page >

Paulette's 1967 Camaro Convertible RS/SS

7 Photos Available
SOLD!

See Car Inventory Section with stock #1420 and Car For Sale Section for more information.


Here is my '68 Camaro Convertible, my dad restored it several years ago and gave it to me just before he passed away. It has no modifications that I know of, it even still has drum brakes on the front! A real fun car to drive!! Greg DeGreef


First 1967 Camaro Black Panther that I have seen WOW!


Bill's '67 Camaro Sure looks good for being worked on. Show us what it looks like when it is finished!


I have recently become a club member with my 70. It has 61,000 original miles on it. It has a 400 from a 68 GTO Judge with Ram Air III heads and a TH400 to back it up.


1969 Rally Sport Convertible


1969 Firebird


well done up 68 Camaro


Hey, this is my '71 455 ho 4spd t/a lucerne blue. Ben Segura


Marty's 1981 Special Edition Trans Am

Marty's 1981 Special Edition Trans Am, work in progress. Imagine what it will look like when finished.


Ken's Pride and Joy 1968 RS Convertible with 327 and 700 R4. It may have taken a year and a half to complete but look at the results.


This car is a '74 Z with matching numbers and is a daily driver. She is not one of those "all show and no go" kind of cars, thirty years has done nothing to slow this puppy down.


The almost kit car is in Germany. Matthias is making his Firebird into the kit car and as you can see it is a very nice car. Way to go Matthias and greetings from Canada.


Ian's 1970 Z28/RS Split Bumper

Ian from Rimbey's 1968 and 1970 cars


Hey Rick, I finally got you on the page


tilt wheel. am/fm, tach, gauges, rally wheels, redline tires, trunk light. I do have the factory power window setup to install this winter.


Dan's yellow '87 Berlinetta, from NY


Ian from Rimbey's 1968 and 1970 cars


From this to This Click on the picture to see Patrick Leier's car from start to finish of the restoration. www.cardomain.com


Nice car Wayne, but where is the hood?


Red Camaro, blacked out tail lights, T-tops, modified lots of power, lots of work done to this car by David T's for Darren


Bill's Pride and Joy


Thank you David T's for all the help and parts


Gerry's car from start to finish


Camaro Iroc


John's 1999 Firebird Convertible

Jim's 1969 Firebird 400/4spd. Convertible

Another satisfied customer! Eve and her beautiful 2000 Trans Am bought at David T's


Mark's 1976 Firebird with 1972 Formula Front End

Randy's 1973 SS Big Block 4spd.

Double D's 1968 RS Convertible

Doug's 1979 Trans AM Special Edition

Chris's 1979 Trans AM Special Edition

Thiessen's 1997 Z28 Convertible

Showing 1 - 50 of 225 Cars Next Page >

David T's Auto Center
10611 - 201 Street
Edmonton, AB T5S 1Y8

Phone: (780) 454-3330
Fax: (780) 454-3877

Email:
davidts@telusplanet.net

> Customers Cars
> Contact Us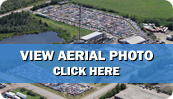 Hours of Operation
Tues. to Fri. 9:00am - 6:00pm
Sat 10:00am - 4:00pm

We Sell New Parts Too!
For your restoration needs,
we have a large inventory. Just Ask!

Join our Mailing List
Receive our Newsletter, period updates, specials, and more.


TESTIMONY
"I would just like to send a quick e-mail about your site... after various forms of advertising my beloved '97 TransAm, I placed an ad on David T's site... another Camaro / Firebird enthusiast saw the ad and the car is now sold. I would recommend this site to anyone looking to sell their car, you get a targeted audience and a great deal! Thanks!"

Kim
Satisfied Customer
Job Opportunities
This is your opportunity to work on Camaro and Firebirds.
Position available now is a combined Auto Body man / Mechanic to assemble cars. Person must be fragrance free, non-smoker with no alcohol and drug problems. Tools not necessary. Person must be reliable and a hardworker.
E-mail to davidts@telusplanet.net
or fax to (780) 454-3877.