Customer Cars for Sale

ATTENTION: MEDICAL HEALTH NOTICE


David & Gina suffer ADVERSE reactions to chemical perfumes and fragrances.
DO NOT ENTER the building if you use any of the following:
Deodorant, Fabric Softener, Scened Laundry Detergent, After Shave, Scented Body creams, Shampoos, Conditioners, Hairspray, Scented Soaps, Febreeze, Bug Sprays, Perfume
Please use your horn or phone (780) 454-3330 and we will come to you.
Thank-you for your cooperation and understanding.
For more information on the subject, education is available at:
FragranceFreeLiving.com

IMPORTANT NOTICE


January and February - Business by appointment only, communication by email and phone.
You Are Here: Home > Gallery Car Inventory > Customer Cars for Sale

Showing 1 - 50 of 56 Cars Next Page >

1981 Z28 Camaro, T-Top, Air induction, 350 CI, 350 HP, 4SP Man Borg Warner, ST10 trans, Hurst Shifter, 3.23 Posi Diff. Beautiful Metallic Dark Blue paint. Drivetrain-rebuilt, Chassis rebuilt, Excellent Glass, Interior Seat Coverings, Carpet dash, headliner, package tray - New condition, Door panels, Bucket back - Good condition, Tires - 90%. Asking: $25,000. Call KEVIN @ 306-864-7609. email: hovdebo@icloud.com


1994 Pontiac Trans Am 6 Speed Manual

This is a rare 25th anniversary trans am, 6 speed manual, T-Top that has not been modified except for the cassette stereo which was changed out. 2000 models were produced in 1994 and of those, only 112 were T-Top 6 speed manuals (44 sold in Canada). This car runs great and is in very good condition. And the really smart collectors will seek out a 25th anniversary coupe with a 6 speed manual transmission - only 128 of these were produced. Asking Price $16,900 Please contact Brady Daniels @ 250-316-0335 and email: zorro7613@yahoo.com


93,000 km's Car #4 of 147 in Canada. Only 2,410 Built in North America. SS Embossed Car Cover. 2 Set of Z28 Floor Mats -(one never use). Hurst Shifter, SLP Exhaust with Edelbrock Header. Hotchkis Strut Brace, Frame Connectors, Lower Tracking Arms and Pan Hard Rod Vortech Supercharger. MSD Ignition with Rev Limiter. Shift Light, Fuel Pressure and Boost Vacuum Gauges, Edelbrock Throttle Body. 4.10 Gears, Roller Rockers, Crown Support Differential Cover, Hypertech Power Programmer. GM Maintenance Manual Included, Original Parts are Retained. Asking Price $19,000. Please call Brian or Text @ 403-505-1781


12 Photos Available
SOLD!

68,000 km's, T-Top, RWD, 350 Posi Rear End, 4 Speed, Manual Transmission, AC, Power Brake, Power Windows, Power Locks, Power Antenna, Rear Window Defogger, Variable Speed Wipers, Very Clean, No Rust, New Rear Tires, Has only minor paint chips. It has 2012 new engine. Includes vanity plate (1979 Z28) and new decals. Asking Price $15,500 or OBO. Please contact John @ 1(403) 200-9311 or email: arkandspark@gmail.com


9 Photos Available
SOLD!

1980 Z28 ZZ4 350, Dean Norton 5 speed transmission, sub frame connectors, MSD ignition, white leather interior. Approximately 98,000 km's on motor and tranny, 10 bolts posi. New reduction starter. New DYNO max exhaust from headers back. Professionally rebuilt rear suspension. New American Racing rims and tires. Well maintained. Asking price: $14,000. Please contact Patrick @ (403) 848-1219 or email: tap.it.cool@outlook.com


Started as based model 350 2 barrel, lots of upgrades, original motor rebuilt to 350 HP, fuel injection, 4 wheel disc brakes, will wood brakes, custom exhaust system with coded headers, posi truck rear end, sway bar, stud girdle, turbo 350 transmission with shift kit, am/ fm cassette deck, 16 inch IROC wheels, too many service item to list, spent over $60,000 and selling it for $32,000. Please contact: David Calvert @ 778-302-1164.


1979 10th Anniversary Trans Am

7 Photos Available
SOLD!

44,650 Miles, Beautiful condition, Drive as good as it looks. New Carpet. The undercarriage is very clean and no rust. Price $35,000 For more information please contact: Muriel or Rick @ 1-604-531-5045 or email: frwilkinson@telus.net


Motor is not original, Has new suspension, Tubular control arms, Drive as good as it looks, Upgraded PMD seats from 1982 Trans Am, Custom Hurst Shifter. This car was appraised for $39,000 and it is OPEN to Offer. For more Information please contact: Kerry @ 780-473-1672 or email: ldolson2@telus.net


9 Photos Available
SOLD!

3rd owner, bought in 2006 and appraised at $30,000 rated as number 2 condition. Over the following 10 years, I put a 425 Horse Motor mated to a 700 R4 Transmission with an electronic overdrive and new 3.55 posi rear end. Also new brakes front disc and rear drums steering and gas tank. $5,000 custom stereo. Over $35,000 in receipts in the last 10 years. Mileages is less than 16,000 miles. Asking $30,000. For more information please don't hesitate to contact: DAVID G. @ Phone: 1-250-864-6713 or email: daveguistini@yahoo.ca


I am the 2nd owner and I have had the car for 23 years. The car has never been in an accident and there is no rust, no bondo. The body was stripped to bare metal and repainted marina blue in 2008. The engine is a 1990 LT1 block with Edelbrock aluminum heads, Edelbrock manifold and carburetor. The ignition, wires, distributor and coil are all MSD. The pulleys are all by March, the headers are made by Headman, ceramic coated. The scatter shield is made by Lakewood. the transmission is a Muncie M22. Hurst shifter and line lock. The wheels are Weld Pro Star and tires are BF Goodrich. The interior has been completely redone. This car is completely refinished and does't need a thing but a good home and someone that enjoys driving a muscle car. I want $25,000 firm. I can be contacted at 1-250-541-1075 or by email: bill.ray@telus.net


1999 Firebird Convertible 3.8 Auto

Blow out sale --- Price $9,500 For more information please contact: JOHN @ 780-838-9928


10 Photos Available
SOLD!

Older resto, done in 2003 with all GM panel, very clean and unaltered. Options: 400 V8 Ram Air III, 4 speed M21 with hurst shifter, 390 posi rear end, power steering,Power disc brakes, power top, deluxe interior, rally gauges and tach, rally II wheels, air conditioning - (not hook up). Soft ray glass, buckets and console, left hand remote mirror, power trunk, power antenna. Color: (Gold Champagne). All in a good working order. Get In and Drive anywhere, sure I have missed a few things. Asking Price: $42,000 / OBO, contact Jim at (780) 457-1119.


1991 Firebird Formula 305 Auto

1991 Firebird Formula, Rare Car, Engine size: 5.0 TPI, Transmission: Auto, 16 inch Wheels WS6 Performance Suspension, T-Top, 212,000 km's, Power window and doors, A/C, New stereo, Protected with anti theft system. Never winter driven. Asking Price: $10,500, Please contact Adelle @ 250-503-1153 or email: s_adelle@hotmail.com


2002 Trans Am Collector Edition

Beautiful Trans AM WS6 Collector Edition. Original owner, never driven in winter, non smoking, stored in heated garage with cover, Black leather interior, T-Top, Has 325 horse power, 6 speed, 5.7 Liter, V8. Only 17,000 km's. Asking price $31,500 / OBO, Contact JOHN at 1 (403) 560-2837.


1980 Trans Am Turbo Convertible

10 Photos Available
SOLD!

For More Information Contact: David T's Camaro and Firebird Phone: 780-454-3330 Email: davidts@telusplanet.net


10 Photos Available
SOLD!

For more Information Contact: David T's Camaro and Firebird Phone: 780-454-3330 Email: davidts@telusplanet.net


Silver anniversary edition, 109,000 km's. All original and never been winter driven. Asking price $8,000 / OBO. Contact Brian @ 780-461-2078/984-8879 or email: goulash-7@hotmail.com.


8 Photos Available
SOLD!

Has 400 motor, 4 speed transmission, very good shape, lots of work done including new clutch, brakes, exhaust, springs and etc... Have all bills for work done. Asking Price $20,000 firm. Please contact: Ervin @ 780-915-6370.


139,000 km's V8 5L 305 CID Cross Fire Injection Motor. Original interior, original rims, original paint, T-Tops and pristine condition. Never winter driven and well maintained. Asking price: $10,000 OBO. Please feel free to contact: Ernie or Lorie @ 780-464-4795.


New Top, Rebuild motor and transmission, Exhaust dual system with headers, brakes, front end steering components. Asking Price $16,000 / OBO. For more information, Please contact; Alvin at 780-688-3350


It is original 4 speed, currently 350 chevy, automatic transmission. Red interior body very straight, paint has faded over the last 4 years. Has bubble rust at wheel wells and rear window along with paint chips on the front bumper. Still runs good, trunk is solid and has shaker hood. Asking Price $5,000 / OBO. For more information please contact TROY @ (403)-861-7054.


ZZ 383 Crate Engine, Fuel Injected, 500 HP, Billet Aluminum, Bracket and Pulleys, Lots of chrome, 5spd. 4-11 Gear, Electronic speedo, Solid frame, Full roll cage, Custom stereo, alarm, Very rare seats and lots more....... Asking for $54,000. For more information please contact Gary at 1 (403) - 887-5604 or e-mail: sbackhoe@hotmail.com


1980 Z28 Camaro, T-Top, partially rebuilt; quarter panels, inner and outer wheel wells, rebuilt from door post to rear. Rebuilt engine, 10.5 compression, high lift cam, bored out 20 over, flat top pistons, edelbrock double pumper carb, headers, new duel exhaust, new 3 core rad, transmission cooler, rebuilt 400 transmission with shift kit, minor body work and interior needs to be finished. Invested $13,000. Price offer $10,000 For more information contact: Ray Buckler at 780-477-8026 or e-mail :rbuckler@telus.net


1967 Camaro Convertible RS/SS 350 Auto

7 Photos Available
SOLD!

Runs and drives can be street driven. Has invested over $120,000. Appraised for $90,000. Too many details to list. The pictures tell the story. OPEN TO OFFERS. Please serious inquiries only. Contact: DAVE at 1 (780) 264-0646


1994 Trans AM V8 LT1 Auto. Moving for work at the end of the month, do not want to put in storage. Has 134,000 km's on it. Leather interior/full load with T-Tops. Has after market stereo with subwoofer.Cars in very good condition. Asking price; $5000 firm. Hate to see it go but that's life. Please contact; Dean @ 780-352-0746.


9 Photos Available
SOLD!

New front suspension, new 350 engine, brake redone, drives great, 3 speed automatic transmission and has original 78,000 miles. Asking $25,900. Contact number: 780-721-9147. Please serious inquiries only. Call Jerry the guy with too many friends.


3 Photos Available
SOLD!

Has approx. 5000 miles on rebuilt engine, automatic, 2 door with 400 engine and new transmission. Asking price $25,000. Please contact Craig @ 1-780-812-6010 or email him at craig@containwatersystems.com for more information.


15 Photos Available
SOLD!

350 V8, has 57,800 miles. Local car, has been in family since new, original condition and no accidents. Asking for $22,000/OBO. For more informaton please contact Mike Kiraly @ 780-483-1546 or e-mail:mikekiraly@hotmail.com


Has 204,000 highway km's, never winter driven, has new tires and brakes. AM and FM kenwood stereo. Power steering and brakes. Nice automatic car and well maintained. Price: $11,900 OBO, for more information please contact Bob @ 780-832-8089 or email: b-robb@hotmail.com.


15 Photos Available
SOLD!

36,000 km's original, leather interior, upgraded factory CD player and very good in condition. Appraised for $18,000, only asking for $16,000. For more information, please contact Wendy @ 780-487-6835. This car was name (Hally) because she's black and beautiful.


Has 5Liter tuned port injection & fully loaded, It is T-Top & WS6/Y99 handling pckg. And has 63,000 km's, offering $12,000. For more information; Please contact Bernie @ 506-532-8879.


2002 Camaro SS 35th Anniversary

3 Photos Available
SOLD!

Has a 325hp, 5.7Liter, LS1and 4spd auto. It is a US Car with 82,500 miles loaded. Asking $16,000, for more information: please contact Jess @ 780-271-2249 or email him @ (saint_ebony@hotmail.com.


1999 Pontiac Trans AM Ram Air WS6

Immaculate 1999 Pontiac Trans AM Ram Air, WS6 performance packaged, 325hp, has 68,000 easy km's and never driven in winter. Black with grey interior & T-Top roof. Power brakes, windows, outside mirrors and hatchback. Has 12 disc cd player, dual air bags, kumbo 275/40SR, 17" tires and 5 spoke chrome rims. Asking only $22,000. For more information; please contact Ginny @ 250-562-8986.


5 Photos Available
SOLD!

This 2000 TA CONVERTIBLE has 86,695 km's and excellent shape. Looking for $18,000 /OBO. For more information: you can call @ 780-686-6245 or e-mail me at (evephillips@shaw.ca).


8 Photos Available
SOLD!

1990 Iroc Z28 has 5.0L TPI, 5 speed trans with Hurst Competition II shifter and has center force clutch. This car has new brakes, transferable vehicle inspection. Has 300,000 kms. Runs excellent and has a good rubber. Reduced from $5,900 to $5000 we're asking or OBO. I am motivated for a quick sale. For more information: Call Roger @ 780-361-3327 or 780-312-2882.


11 Photos Available
SOLD!

This is all original 6 cylinder with less than 100,000 miles The car is very solid and rust free. Davidts has inspected the car and can confirm the great condition.The car is head turner as is or drop an 8 cylinder and you have a jaw dropping muscle car. The exterior is ash gold and the deluxe interior is ivy gold. Also comes with original wheels and hub caps. Asking $28500. Please Contact Keith Hartry @ 780-570-2276 or @780-222-4028.


Rebuilt 350 tune port injected less than 10,000 km on engine 5 speed center force clutch. Needs tires and some interior work. For any further information please contact Marshall @ 780-916-7324 Price: $8000


This Camaro is a 3.8 Liter, V6, and has only 130,000 Km, automatic, and Lady driven. It has black and red interior, T-tops, power locks, new professionally installed subs and stereo (2 10' JBL) and it is in excellent condition. Asking $8,000.00 Contact: Chelsea Phone: 780-991-6445Email: chelseatowns@hotmail.com Location: Edmonton AB


Silver metallic, 5.7L, 305 HP, 6 speed manual with 97,000 Kms, (60,000 miles). All original collectible, one of 524 built. WS6 performance package, t tops and many other options. This car is one solid sweet ride. Asking: $22,000.00 Contact: Zennie Phone: 514-707-3454 Location: Vaudreuil-Dorion, Quebec


305 V8 - 4V; 21,000 original kilometers; original lettered factory tires and sparkplugs; red in and out; tilt steering; air conditioning; no rust; stored inside most of its life. Appraiser writes: " Good pristine units, like the one appraised, are hard to find." Selling Price: $12,000.00 contact: Randy Phone: 780 818 2391


1 Photos Available
SOLD!

Red in color and is in very good condition, V6, 2.8L Automatic with 160,000 KM. Remote start, new tires. There is no rust on this car,it is always parked in the garage and hasn't been winter driven for over 10 years. ONE owner car. Selling: $4800.00 (SOLD)


1 Photos Available
SOLD!

This is a California car! ABSOLUTELY ZERO rust on this car! I brought it across the border in May 2009 but I was recently accepted into Medical school and am leaving the country for 4 years. This car has a fully rebuilt Chev 350 motor w/many modifications. To list some of them: aluminum headers, brand new Holley 4bbl dual injection caburetor, Edelbrock exhaust manifold, performance air filter, nitro shaker mufflers, new rear end..... The interior does need some work, but I have begun to restore the interior panels. Call me with any questions. Selling: Best offer on $7,000.00 Contact: Jon Phone: 780-464-2388 email: j.chorney@hotmail.com


This 1997 Firebird has a 3.8, V6 motor with only 77,000 KM's. �It has an extended warranty which is good until July. It has been very well maintained and has new Goodyear "Nascar" eagle #1's with ABS center caps. Asking only $16,000.00 o.b.o. Contact: MIKE at 780-435-5458 Cell: 780-904-2138


I have $22,000 invested in this car which I bought in Florida 2 years ago and drove it back to Calgary where it is registered. It is a 305 HO with 82,000 original miles. It has new glass, new rims w/michelin hydro edge tires, new riciro racing seats, new lights & tail lights, (needs a new roof as a friend slashed it, drivers door panel & upper back seat faded from the sun) otherwise car is mint, works and drives great. A must see for only $15,000.00 Contact: Brian Phone: 403-399-9353 Email:a1welding@shaw.ca


This camaro is for sale by the original owner. It is a 6 cyl., 4lt, auto Transmission, all power locks, windows and hatch. Never has been winter driven and only serviced with synthetic oit. Low mileage at 85,000 km, excellent condition inside and out and a REAL MUST SEE AT ONLY $11,000.00 Contact: Dave Phone: (780) 473-0576 or leave message during the daytime.


1981 Firebird Esprit V8 305 Auto

1 Photos Available
SOLD!

A beautiful 1981 Automatic firebird Esprit. Has only 72,000 original km on this car and the interior is very nice! The cassette player was taken out and an after market CD player was installed. Original cassette player is still available. The wxterior does have rust but it is no higher than 3 inches off the bottom of the car (easily replaceable). A $600.00 dual Flowmaster exhaust was also installed which sounds great. The paint still shines great and themotor starts up on the first try everytime! Asking $3995.00 o.b.o. Contact: Jon Phone: 780-464-2388


This Firebird has a 301, small V8 ,� 98,000 miles and all new: rear end, electrical, water pump, radiator, alternator, fan shroud, BFG tires, and disc brakes. It also has original honeycomb rims (rare). $12,000 has been put into it with all original receipts. Priced to sell at only $8999.00 Cdn. O.B.O. Contact: Curtis Phone: (780) 686-2878


305 LT1 motor, 6 speed transmission, (comes with a Hurst short throw shifter + carbon fiber knob). Polished aluminum 16" wheels with new rubber, And Flow-Master exhaust system. Car has low Kms. and way too many extras to list. Selling price is only $19,550.00 Contact: Mark Phone: (780)452-3535 or (780)-963-7464


1 Photos Available
SOLD!

Brilliant Red Metallic Firebird, 3.1L V6, Automatic, Air condition, tilt, cruise, factory firebird aero package. One owner, excellent condition and only 46,000 original KM, New battery, starter and tires. Also included is a complete set of winter tires mounted on rims. Selling price $11,000.00 Canadian. Contact: Diana Phone: (780) 982-3688 email: ekdc@telusplanet.net


Grey in & out. Stock 267 2BBL Auto, T-roof etc.. All original paint etc..� New Alpine Stereo system. 257,000 KM. Asking $5800.00 OBO Contact: Gary Phone: 250-390-1087


Showing 1 - 50 of 56 Cars Next Page >

David T's Auto Center
10611 - 201 Street
Edmonton, AB T5S 1Y8

Phone: (780) 454-3330
Fax: (780) 454-3877

Email:
davidts@telusplanet.net

> Customers Cars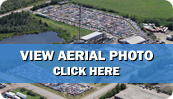 Hours of Operation
Tues. to Fri. 9:00am - 6:00pm
Sat 10:00am - 4:00pm

We Sell New Parts Too!
For your restoration needs,
we have a large inventory. Just Ask!

Join our Mailing List
Receive our Newsletter, period updates, specials, and more.


TESTIMONY
"I would just like to send a quick e-mail about your site... after various forms of advertising my beloved '97 TransAm, I placed an ad on David T's site... another Camaro / Firebird enthusiast saw the ad and the car is now sold. I would recommend this site to anyone looking to sell their car, you get a targeted audience and a great deal! Thanks!"

Kim
Satisfied Customer
Job Opportunities
This is your opportunity to work on Camaro and Firebirds.
Position available now is a Car Dismantler (mechanically inclined). Person must be reliable and a hardworker.
Successful applicant must be knowledgeable in car parts.
E-mail to davidts@telusplanet.net
or fax to (780) 454-3877.