1979 Camaro

ATTENTION: MEDICAL HEALTH NOTICE


David & Gina suffer ADVERSE reactions to chemical perfumes and fragrances.
DO NOT ENTER the building if you use any of the following:
Deodorant, Fabric Softener, Scened Laundry Detergent, After Shave, Scented Body creams, Shampoos, Conditioners, Hairspray, Scented Soaps, Febreeze, Bug Sprays, Perfume
Please use your horn or phone (780) 454-3330 and we will come to you.
Thank-you for your cooperation and understanding.
For more information on the subject, education is available at:
FragranceFreeLiving.com

IMPORTANT NOTICE


January and February - Business by appointment only, communication by email and phone.
You Are Here: Home > Car Inventory > Customer Cars for Sale > 1979 Camaro
I am the 2nd owner and I have had the car for 23 years. The car has never been in an accident and there is no rust, no bondo. The body was stripped to bare metal and repainted marina blue in 2008. The engine is a 1990 LT1 block with Edelbrock aluminum heads, Edelbrock manifold and carburetor. The ignition, wires, distributor and coil are all MSD. The pulleys are all by March, the headers are made by Headman, ceramic coated. The scatter shield is made by Lakewood. the transmission is a Muncie M22. Hurst shifter and line lock. The wheels are Weld Pro Star and tires are BF Goodrich. The interior has been completely redone. This car is completely refinished and does't need a thing but a good home and someone that enjoys driving a muscle car. I want $25,000 firm. I can be contacted at 1-250-541-1075 or by email: bill.ray@telus.net

David T's Auto Center
10611 - 201 Street
Edmonton, AB T5S 1Y8

Phone: (780) 454-3330
Fax: (780) 454-3877

Email:
davidts@telusplanet.net

> Customers Cars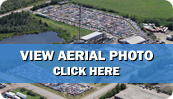 Hours of Operation
Tues. to Fri. 9:00am - 6:00pm
Sat 10:00am - 4:00pm

We Sell New Parts Too!
For your restoration needs,
we have a large inventory. Just Ask!

Join our Mailing List
Receive our Newsletter, period updates, specials, and more.


TESTIMONY
"I would just like to send a quick e-mail about your site... after various forms of advertising my beloved '97 TransAm, I placed an ad on David T's site... another Camaro / Firebird enthusiast saw the ad and the car is now sold. I would recommend this site to anyone looking to sell their car, you get a targeted audience and a great deal! Thanks!"

Kim
Satisfied Customer
Job Opportunities
This is your opportunity to work on Camaro and Firebirds.
Position available now is a Car Dismantler (mechanically inclined). Person must be reliable and a hardworker.
Successful applicant must be knowledgeable in car parts.
E-mail to davidts@telusplanet.net
or fax to (780) 454-3877.