1994 Pontiac Trans Am 6 Speed Manual

ATTENTION: MEDICAL HEALTH NOTICE


David & Gina suffer ADVERSE reactions to chemical perfumes and fragrances.
DO NOT ENTER the building if you use any of the following:
Deodorant, Fabric Softener, Scened Laundry Detergent, After Shave, Scented Body creams, Shampoos, Conditioners, Hairspray, Scented Soaps, Febreeze, Bug Sprays, Perfume
Please use your horn or phone (780) 454-3330 and we will come to you.
Thank-you for your cooperation and understanding.
For more information on the subject, education is available at:
FragranceFreeLiving.com

IMPORTANT NOTICE


January and February - Business by appointment only, communication by email and phone.
You Are Here: Home > Car Inventory > Customer Cars for Sale > 1994 Pontiac Trans Am 6 Speed Manual
172,000 km's, Rare 25th Anniversary Trans Am
This is a rare 25th anniversary trans am, 6 speed manual, T-Top that has not been modified except for the cassette stereo which was changed out. 2000 models were produced in 1994 and of those, only 112 were T-Top 6 speed manuals (44 sold in Canada). This car runs great and is in very good condition. And the really smart collectors will seek out a 25th anniversary coupe with a 6 speed manual transmission - only 128 of these were produced. Asking Price $16,900 Please contact Brady Daniels @ 250-316-0335 and email: zorro7613@yahoo.com

David T's Auto Center
10611 - 201 Street
Edmonton, AB T5S 1Y8

Phone: (780) 454-3330
Fax: (780) 454-3877

Email:
davidts@telusplanet.net

> Customers Cars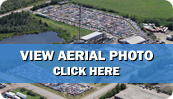 Hours of Operation
Tues. to Fri. 9:00am - 6:00pm
Sat 10:00am - 4:00pm

We Sell New Parts Too!
For your restoration needs,
we have a large inventory. Just Ask!

Join our Mailing List
Receive our Newsletter, period updates, specials, and more.


TESTIMONY
"I would just like to send a quick e-mail about your site... after various forms of advertising my beloved '97 TransAm, I placed an ad on David T's site... another Camaro / Firebird enthusiast saw the ad and the car is now sold. I would recommend this site to anyone looking to sell their car, you get a targeted audience and a great deal! Thanks!"

Kim
Satisfied Customer
Job Opportunities
This is your opportunity to work on Camaro and Firebirds.
Position available now is a Car Dismantler (mechanically inclined). Person must be reliable and a hardworker.
Successful applicant must be knowledgeable in car parts.
E-mail to davidts@telusplanet.net
or fax to (780) 454-3877.